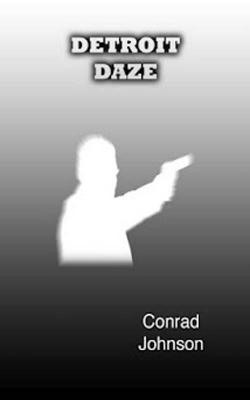 Detroit Daze (FREE eBook)
Click link to see all books by this author.
Genres: Offbeat or Quirky, Contemporary, General Fiction. Format: eBook. Views: This Week 383, Total 1820.
"Detroit Daze is not for the faint of heart. It is for anyone who appreciates a beautifully written book that pushes you into a tough world and holds you under until you cry uncle. Every word, every plot turn, every scene was so graphically presented that the reader prays the main character will be able to escape his cir***stances. You will never forget Heavy, Berwyn, and the rich cast of characters portrayed in this novel."Rebecca Forster, author of the best selling legal thriller, The Witness Series on Amazon.com

In this third novel of The John Oxman Voyages, read about the forces that shaped the hard luck, hit man while growing up as a gang banger on the gritty streets of Detroit, Michigan. Meet Berwyn, the half breed Cherokee who led The Ravine Gang by channeling the dark powers of Jim Morrison, The Lizard King. Dino, the six and a half foot tall, drug dealing karate expert was his only match. Oxman, and the rest of the misfits who banded together to fight turf wars, were expendable. Set in the early seventies against the background of the Vietnam War, this coming of age story will take you back in time to the bad old days of free love and expensive hate. Nostalgia is for survivors and suckers.
Search for the title using

(opens in a new window).